---
---
Rehoboth:Open Space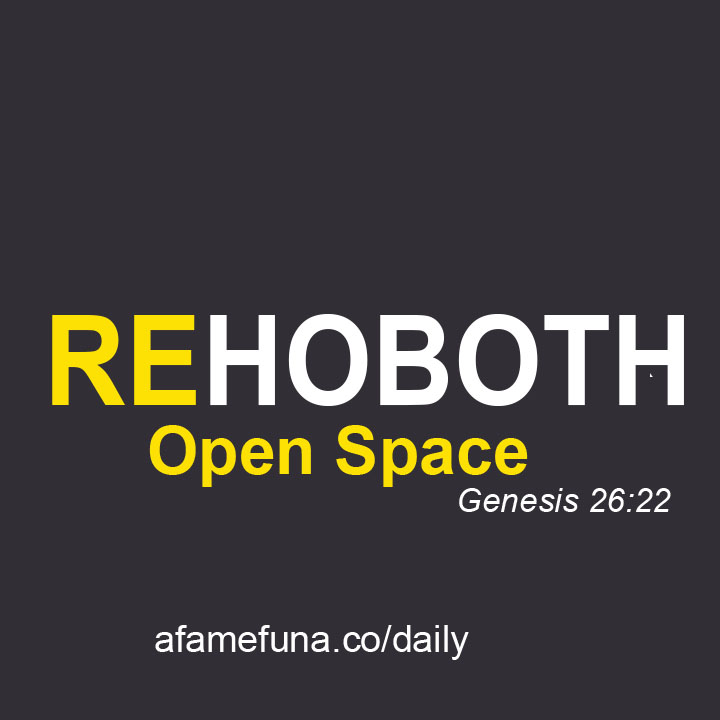 Scriptural reference: Genesis 26:22
Begins with a story of the son of Abraham a friend of God struggling. Isaac's men had a couple of wells opened but opposition arose and literally closed the wells.
Let this sink in they labored and found wells dug them and opposition filled the wells back with soil denying them the one resource they needed the most. The circle kept happening until one day a well was dug and the opposition was silent. That led to the word "Open Space" first mentioned which also means Rehoboth.
God has given you an open space today. And men, demons cannot hold it back. I declare over you today God has made a space for you. For once has God spoken and twice have I heard all power belongs to God. The giver of life has made a way for you. Walk in freedom.
Jesus is represented as Rehoboth in the new covenant he came to connect us to the father. Scriptures say our labor or best works cannot qualify but through Jesus, a way has been established.
Today you have rest in Christ Jesus.
Author:Afam
Date Posted: 10 months ago